Here's what you need to know about this year's changes:
New Website & Online Bookings: we've completely renovated the website and added online bookings using a calendar tool! Please welcome us to the 21st century 😊.
We've kept the shoulder season minimum stay at 2 nights and peak season is still 3 nights. All Long Weekends and Father's Day Weekend are still minimum 3 nights.
A valid Credit Card is required to make a booking, no exceptions. Accepted payment types are listed on the booking system.
New & Updated Policies and Guides:
Everyone: please read Cancellations, Pet Policy, Camping & Cabin Guides, General Guest Info.
Group Booking Policy: if you book 3-4 Campsites and/or Cabins, please read.
Large Group Booking Policy: if you book 5+ Campsites and/or Cabins, this applies to you.
Please us know if they're helpful or missing info at info@echolakeresort.ca.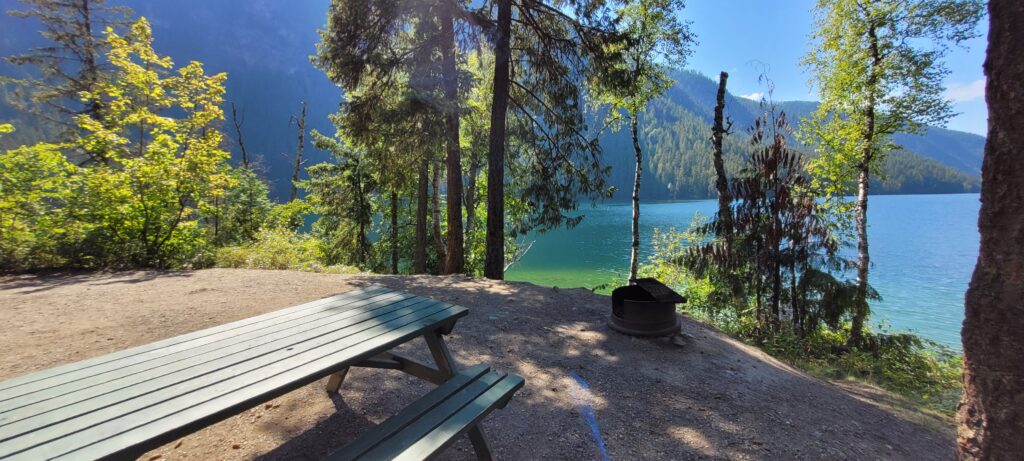 Campsites:
We're going to 'pay ahead' Campsite reservations, payment is required to confirm your reservation.
Campsites can still bring a total of 6 persons per site with Campsite 12 and Premium Waterfront Campsite having special higher occupancies.
We've kept non-powered Campsite nightly rates the same. You'll find that the 5 powered sites now include the cost of power and they've received letters so it's not as confusing. See our Map.
The exception is the Premium Waterfront Campsite is now only booked as a single, larger site and it has increased $10 per night total and now includes the price of power.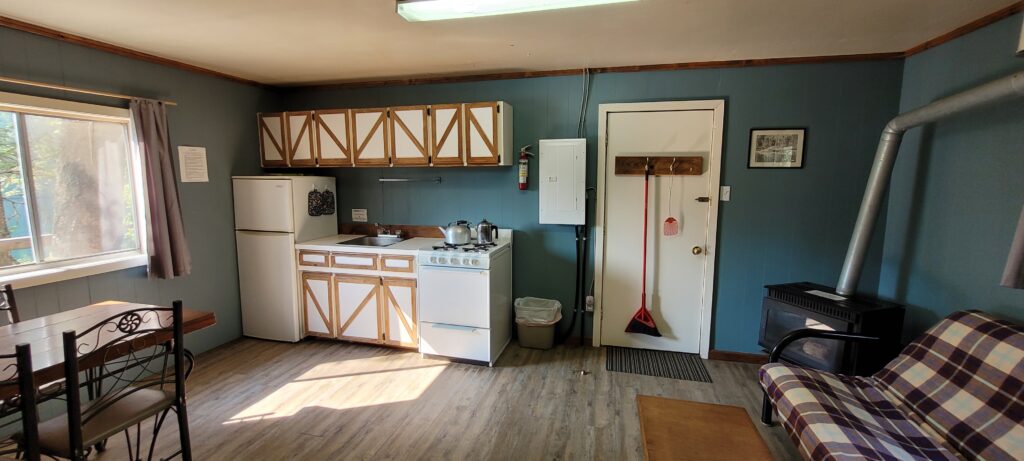 Cabins:
We've lowered the Camping Cabins nightly rate by 25%!!
We've kept the deposit rate the same, 1 night (taxes not included, non-refundable) and the balance is due upon arrival.
We've standardized Cabin nightly rates across the whole season, there is no longer a tiered price, which means Cabins increased on average $10 per night outside of Summer.
We're setting a lower included occupancy in the Cabins to manage their maintenance. The Cabin descriptions are updated to reflect the number of guests included in the nightly rate (based on beds available) and the option to add a guest (up to 2) for an additional $10 per night per guest.
Pets:
Pets are still welcome, last year was a huge success and we hope to welcome more pets this year at the same rates we introduced last year. Pets will include dogs & cats only.
Boat Rentals:
Boat rentals have changed and Guests renting fishing boats or watercraft for a half or full day rental will receive a discounted rate! Check out our Rentals page for more Guest Rate info & book online as we have limited availability.
Boat Launch: is still available for public launch & park, however the price has increased to $15 per launch. Please note, Guests staying at the Resort are not charged to launch boats. Please see our Boat Launch page for more information.
As always, we endeavor to be responsive to customer feedback and will be transparent about how things work at the Resort. The changes and increases were necessary to ensure ease of online booking, cost recovery, and resort maintenance and management. If you have questions or concerns, we're here to listen at info@echolakeresort.ca.
Sincerely,
John & Sara Elley
Echo Lake Resort